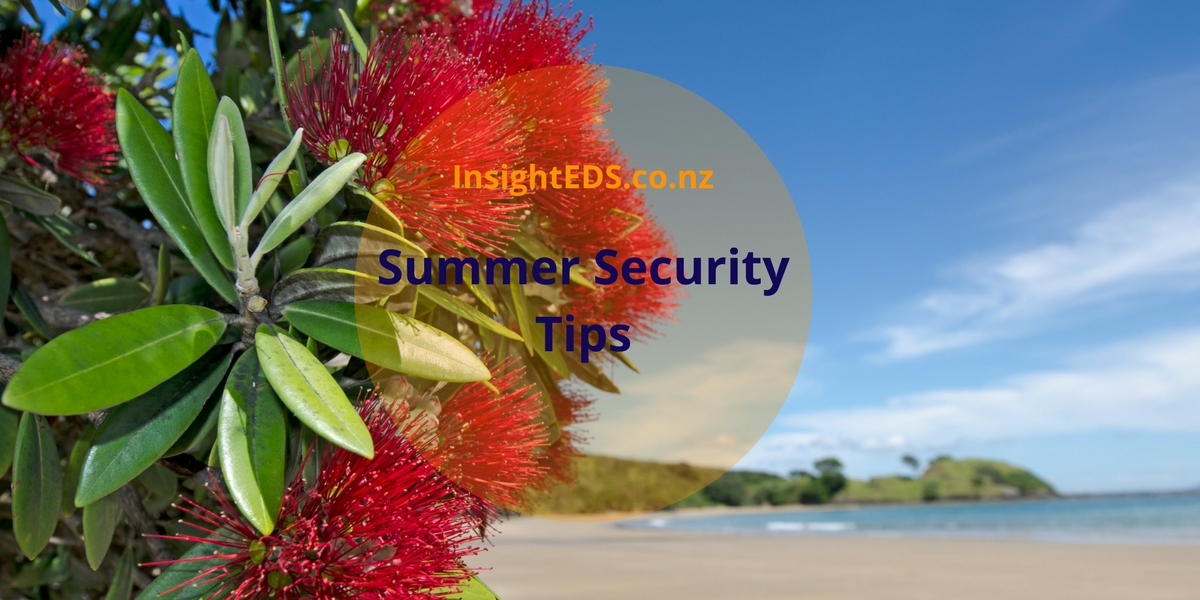 Keep your business and home safe this summer
It's summertime again and that means its time to talk summer security!  The school holiday period is prime burglary time in NZ for homes and business's as burglars take advantage of empty premises.
The weather is nice, the kids are off school and everyone is enjoying as much time outside as possible. It's important to be safe during these summer months.
You can protect your business premises, possessions and your home with some simple security precautions.  Here are a few summer tips:
Lock your windows and doors – people can often forget to check their windows & doors are locked and secure before they head away. About 30% of break in's are through an open door or window
Security cameras are always a good idea for peace of mind
Don't forget to set your alarm – with all the excitement of leaving the office or home for a holiday setting the alarm can be overlooked. Make sure your key holder contacts are up to date for monitoring
Keep valuables out of direct site – this goes for work & home
Motion activated lights are a great deterrent to the would be burglar
Don't post your holiday plans on social media
Make your home look like someone is home even if they are not
Making your home or business look more secure will make your property a less appealing target to opportunistic thieves. At Insight EDS, we can make sure your business or home is safe whether you are there or not.
Stay safe and enjoy the holiday season from Insight EDS.
Insight EDS can help give you peace of mind with your summer security