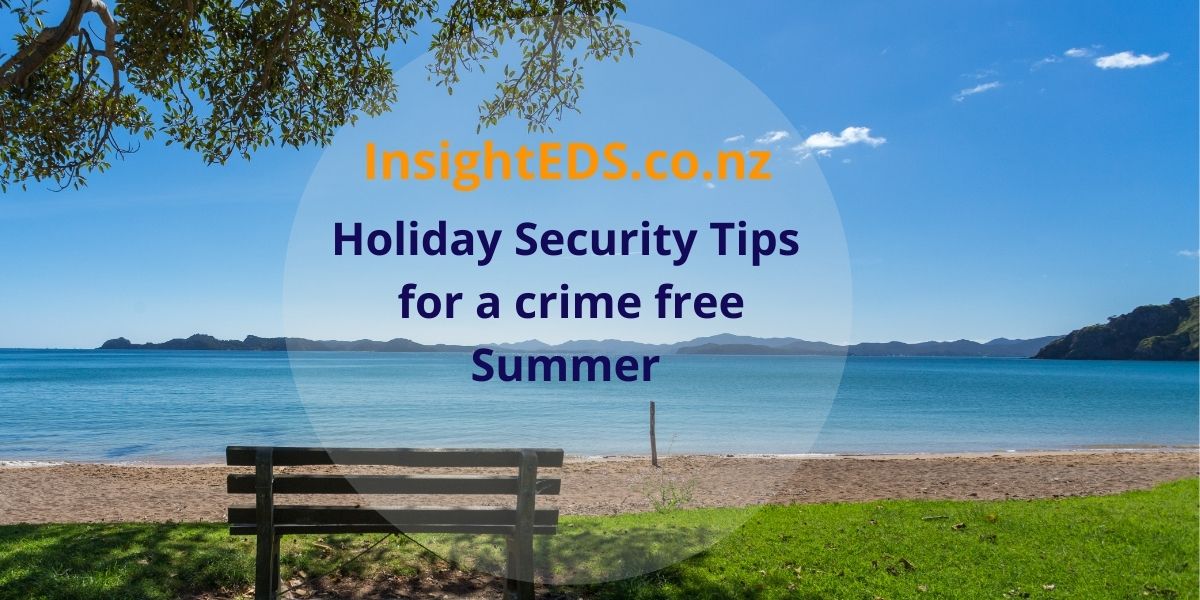 Summer holidays are nearly upon us. Stats show that the school holiday period sees an increase in burglaries as premises are left empty and families go on holiday. Holiday burglaries can really put a damper on your festive season!
Take note of these easy holiday security tips and make sure you don't get grinched this holiday season.
Closing your business down over the Christmas period? Make sure the building is secure and locked, and high value items are out of sight.
Alarm systems and security cameras: If you don't have an alarm system, now would be a good time to look at installing one and having it monitored. Security cameras are another way of increasing security and peace of mind.
Easy home security ideas: Put your Christmas tree (and presents!) somewhere not visible from outdoors, and remind your neighbours to look out for each other when you bring them their Christmas biscuits or chocolate.
Do not post your holiday travel plans online:  Broadcasting the location or duration of your trip on social media sites can be dangerous – you are blatantly telling criminals, "I'm not home".
Put your holiday lights on an automatic timer: Make sure there are lights that come on at night so your building is not dark and appealing.
Make your home looks lived in: Have a neighbour or family member empty the letterbox. If possible, a car parked in the driveway can be another deterrent. Monitored house alarms with an external, visible siren is also a great security measure.
Break down and disguise large boxes before you recycle them: Nothing says "I just got a flatscreen TV!" more than a flatscreen TV box parked in front of your house on garbage day!
Do you online shop? Stop package thieves by delivering packages to your office, or make an arrangement with a friend who is home during the day. You could also leave delivery instructions. Your local driver will be glad to leave your goodies somewhere that's hard to see from the street.
Anything that you can do to make your home or business look more secure will make your property a less appealing target to opportunistic thieves. At Insight EDS, we can make sure your business or home is safe whether you are there or not.
Contact us to find out how we can remove your worry by making your business or home more secure during the holidays.
Stay safe and enjoy the holiday season