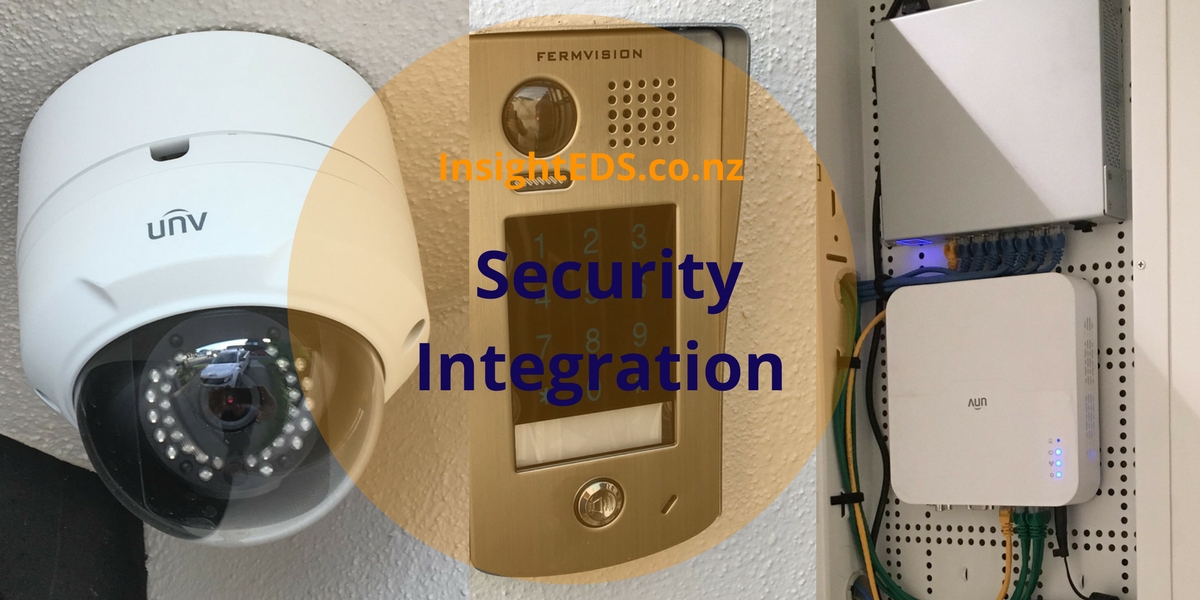 Security Integration Made Easy
Full Security Integration. Now you can have your CCTV, intercom and access control all running on the same control box. Insight EDS has recently installed a fully integrated security system.
The client wanted to be able to have a sharp looking intercom with security cameras and the ability to monitor who was entering the building and when using an access control system.
By integrating the access control into the intercom and CCTV system allows the client to have full reporting capabilities of who has been in the building and when.
There are 5 different access control technologies available
Proximity

– Via proximity card or fob key

Keypad

– Users have to enter their code via the keypad

Biometric

– You have to slide your finger through the sensor

Bluetooth

– Users have to put their mobile near the panel

Radiofrequency

– A remote control opens the access door
Whatever access control solution works best for you can be integrated into a centralized CCTV and intercom system
For a fully integrated Security System with CCTV, Intercom & Access Control we have the experience and expertise to help you find the best solution