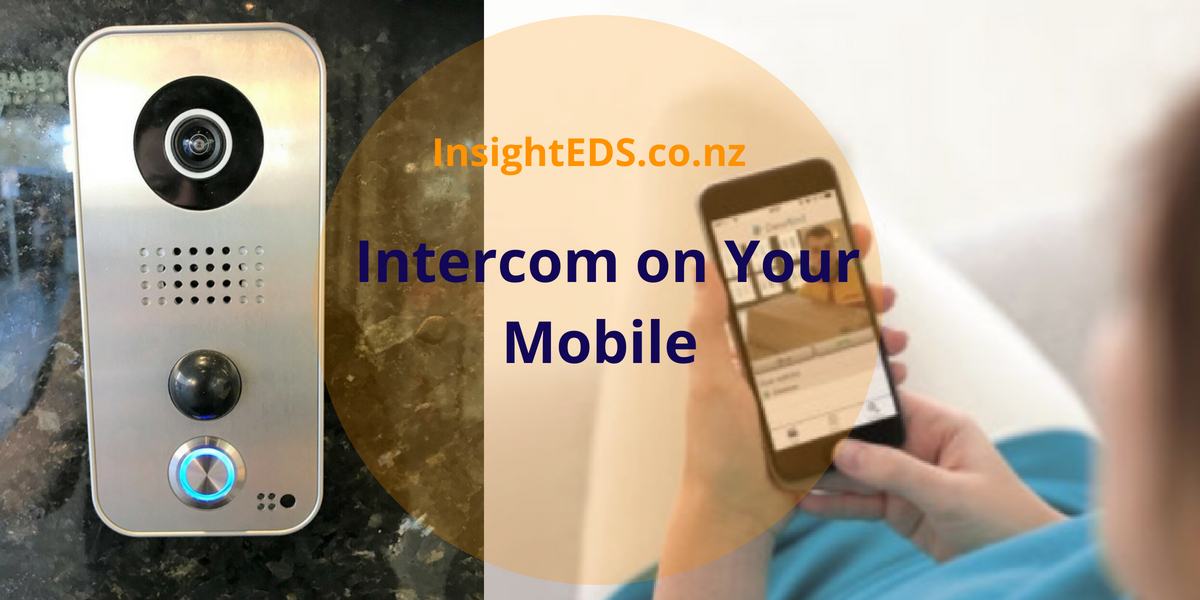 Answer Your Door from Anywhere with Intercom on your Mobile
We recently did an install of an Intercom on Your Mobile DoorBird solution for a client.
Our client are a mobile workplace and wanted the staff to be able to see who was at the front door, talk to them if needed, open the door and let the visitor access the lifts; all from multiple mobile devices. DoorBird fit the brief.
DoorBird is a very cool Intercom / camera app on your mobile phone. It is super easy to use with real time visibility and ability to remotely lock and unlock your door.
You can get notification on your smartphone when the doorbell is pressed; up to 8 smartphones or tablets simultaneously.
You can be anywhere in the world and see who is at your door, talk to them and open the door using your smartphone or tablet.
Have to pop out but know a courier is due. So long as your have your smartphone you can confirm it is the courier, chat to them and open the door for them to leave the delivery.
Receive courier deliveries at any time
Video and audio call
Multiple connectors like doorbell, door opener & garage opener
Visitor History
Free Cloud recording with HD image
Leading Technology
Infrared Night Vision
180 degree Wide-eye hemispheric lens
Insight EDS have the right intercom solution for your needs