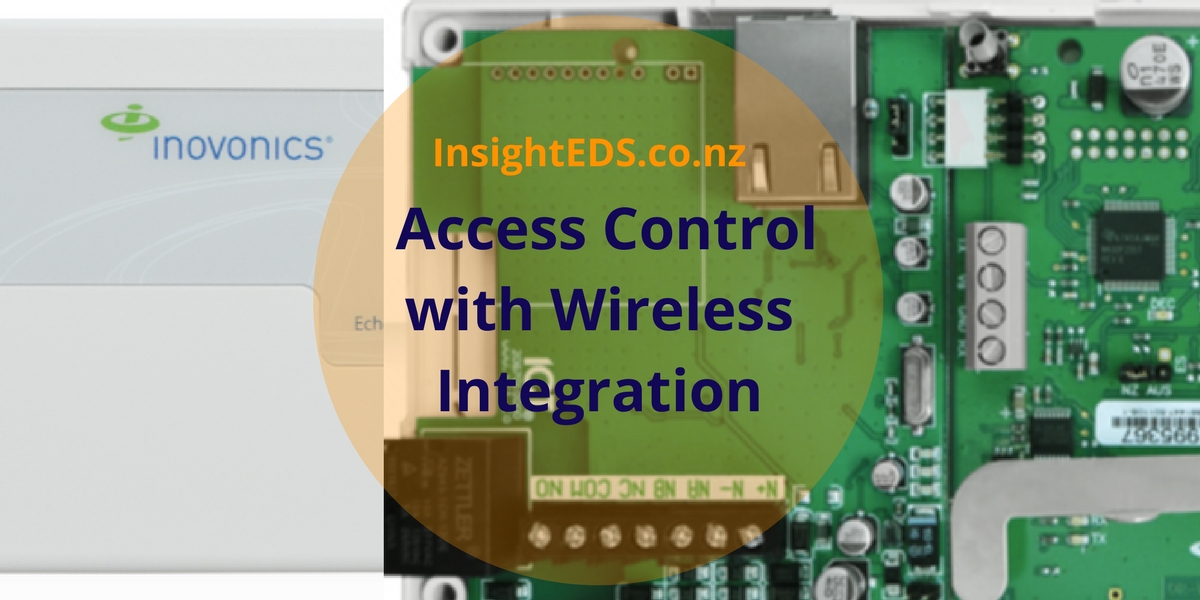 Inovonics Wireless Integration
A Secure Monitored and Wireless Access Control System
Insight EDS can now offer you Wireless Integration of your Protege Access Control System.
A solution now exists for all those difficult, hard to cable places which you haven't been able to connect to before. If you want to monitor access on a door; have a PIR or remote that you want connected to your Access Control System but have previously been unable to connect.
Using Inovonics wireless integration we can now integrate your existing Access Control System with wireless devices.
Solid walls? No ceiling space? Personal panics you want to be connected to your Access Control System? With Inovonics wireless integration you can now have wireless devices, doors and modules connected to your system with the high security, monitoring and features of your Wired Access Control System.
A robust wireless solution for intrusion detection, access control and personal panics
Web interface to manage settings
Each Wireless Receiver Module can link up to 255 Inovonic devices
Secure Connection
Seamless Integration between Protege Systems and Inovonics Wireless Devices
Insight EDS can now integrate or design new a Protege Access Control System to include Wireless Devices