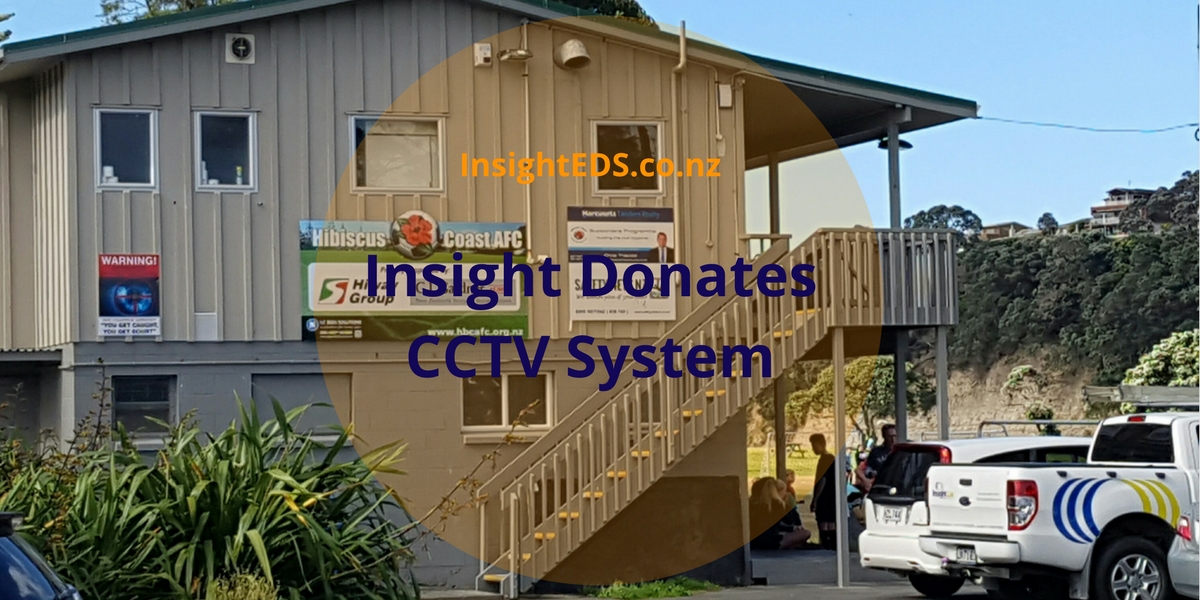 CCTV System helps provide greater access to members
Insight EDS has donated a CCTV System to Hibiscus Coast Football Club. A local football club where children aged 4 and up and adults come together for training, skills clinics, competitive football, social football and love of the game.
Stopping crime was not the main objective with the installation of the security cameras. Although it is always a bonus to have increased visible physical security. The cameras were installed so more club members could have access to the Club and equipment.
Donation of CCTV System to Club allows more people to learn to play and love football
The CCTV System helps the Football Club manage people's access. It gives them the visibility and knowledge that the Club premises will be respected and any equipment used will be looked after and put away.
Ease of use
remote viewing capability so club organizers can access images from home
good image quality day & night
any individuals not looking after the Club or equipment can quickly be identified
Coaches can now set up training times to suit their teams
Security System gives the Club Flexibility and Ease of Access
Insight EDS are your Security Camera experts that can help design solutions to protect your people, assets & property