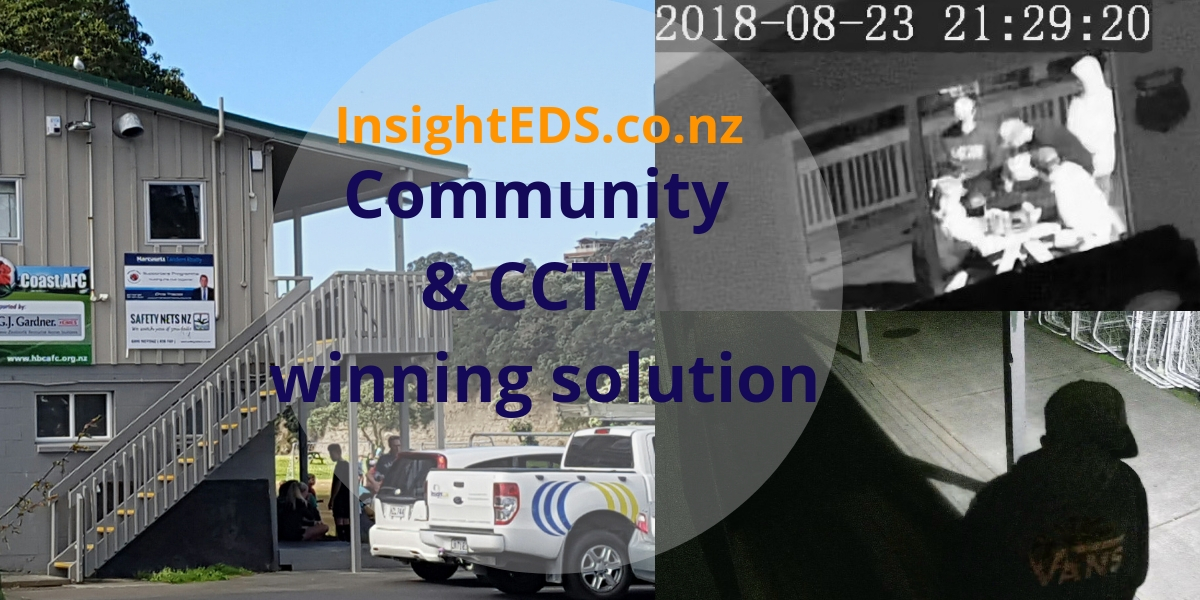 Community & CCTV work together to solve crime
CCTV at Football Club Captures Vandalism
The CCTV system that Insight EDS donated to the Hibiscus Coast Football Club has already come into it's own.
In August a group of youths were caught on camera vandalizing the Football Club.
Images were put up on Neighbourly and other social media and the youths turned themselves in.
They are now working with the Club to make right the damage that they did.
A great outcome all round.
Insight EDS can help with all your CCTV needs