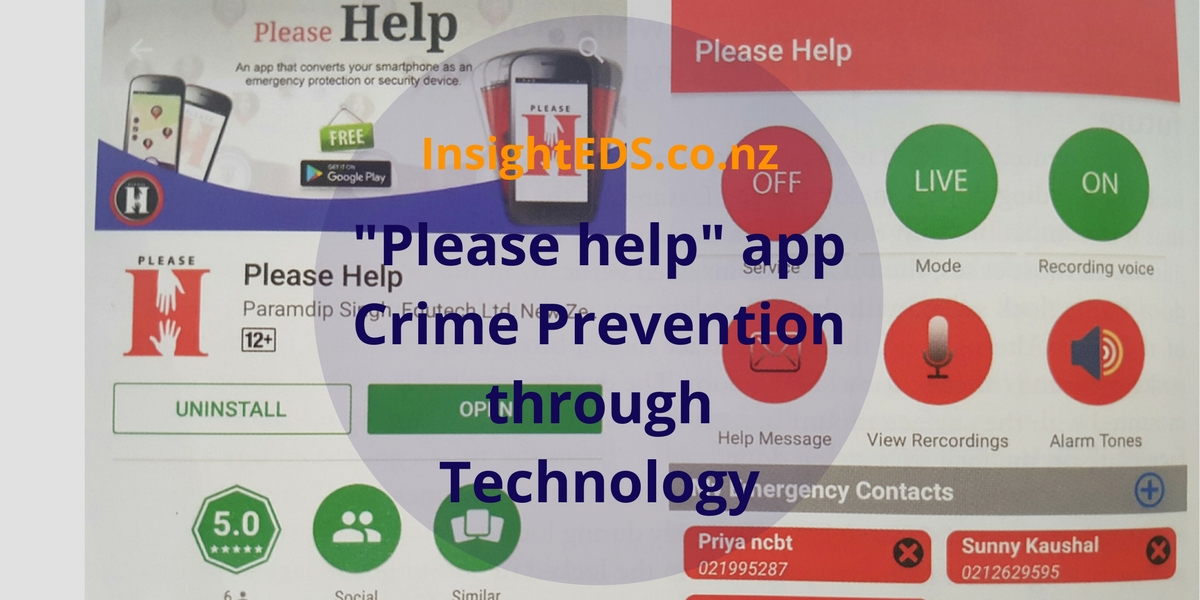 Rotorua based lecturer Paramdip Singh believes in crime prevention through technology, and he has developed a free phone app to prove it.
The "Please Help" app is designed to provide a communication edge to people caught up in a security incident. It allows the user to send alert messages to nominated contacts at a push of a button.
When switching on the service, an icon opens that is easily accessible and remains on the screen like a panic button.
Pressing the icon sends an emergency message to all nominated contacts and begins voice recording the surroundings.
Technology initiative for Android smartphone users
Against a backdrop of increasing crime in retail stores and the vulnerability that many of these business owners feel. Paramdip's "Please Help" app offers another dimension to community safety and the knowledge that at the push of a button people will know there is a crime taking place and help is needed.
The idea for the app first came about when one of Paramdips's student's was assaulted and robbed in a liquor store hold up.
Rather then being a spectator to increased retail crime Paramdip decided he wanted to use technology to help prevent crime.
A future version that can operate across smartphones is planned.
Insight EDS has nearly 20 years experience in using technology for crime prevention.