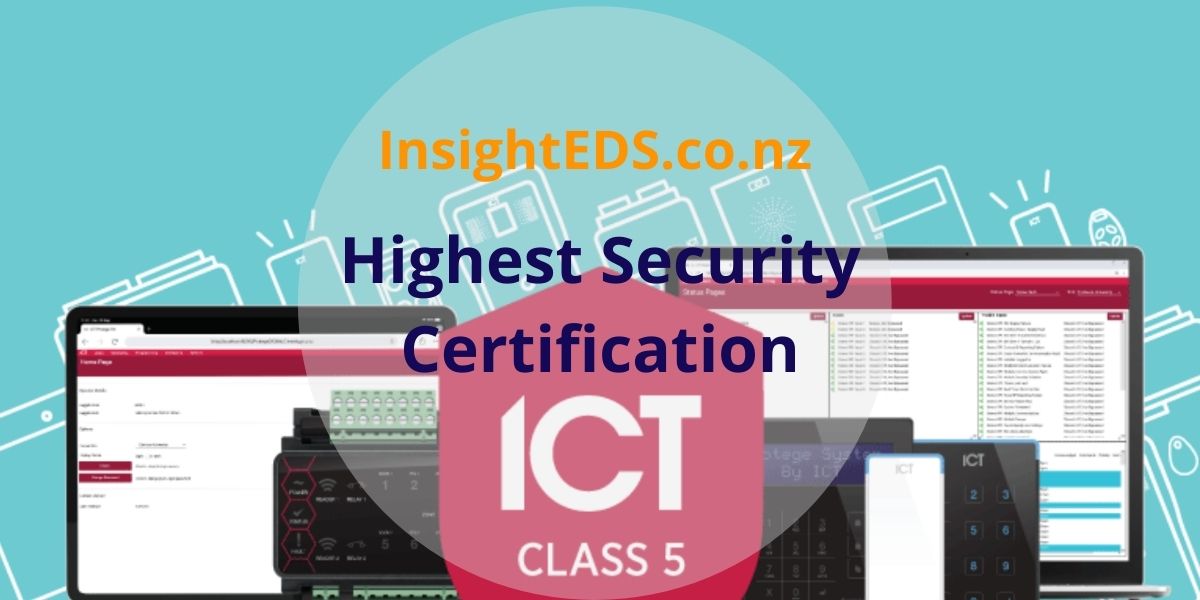 ICT Gains Class 5 Security Certification
ICT has been awarded Class 5 security certification by the Australian Security Industry Association (ASIAL), joining a select number of manufacturers.
Class 5 certified solutions are recommended to protect government agencies, correctional facilities, data centres, financial institutions, energy utilities and other specialised sites.
It is the highest security rating for electronic security solutions in Australia and New Zealand.
Certification for a Class 5 intruder alarm is based on the whole solution and integration implementation, not just the technology alone. Detailed documentation, operating procedures, and regular maintenance is required on the system.
Protege GX and Protege WX receive a big tick for use of the latest digital rolling key encryption security standards.
Products and software covered by this certification include Protege WX, Protege GX, the ICT tSec card reader range, ArmorIP internet monitoring and more.
John Fleming, General Manager for ASIAL says "ICT have demonstrated their product range is capable of securing high value sites. This certification is testament to their ongoing commitment to the security industry".
The beauty of ICT security solutions is that they can be scaled to the size your business needs. From just 1 door to multiple doors at multiple sites.
Check out this earlier blog about ICT Protege GX
Insight EDS are certified ICT installers