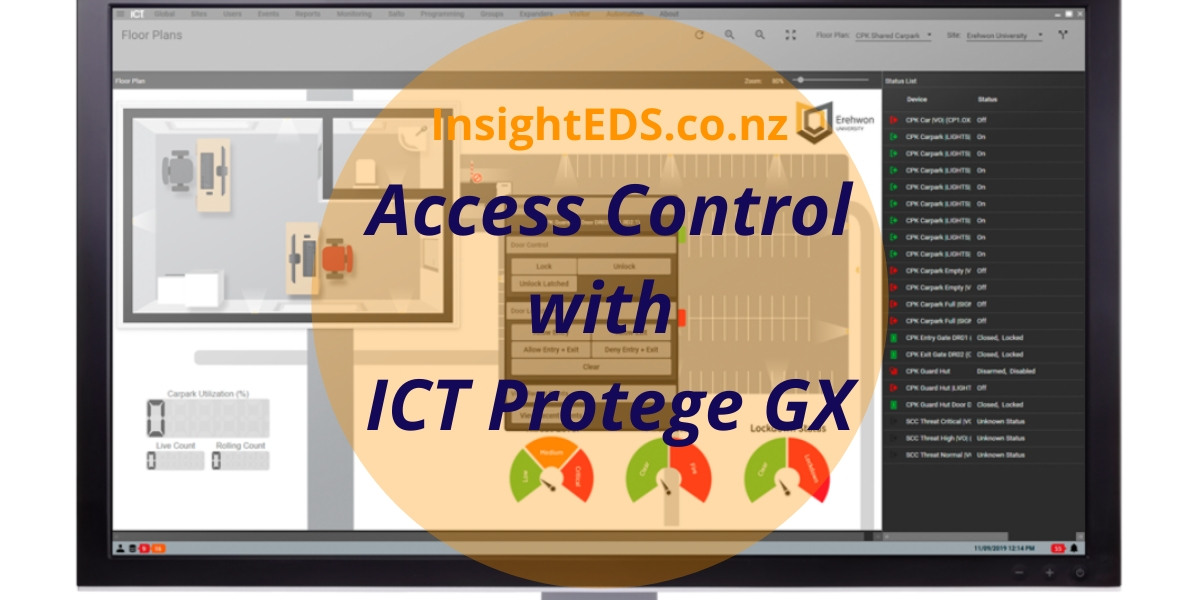 Enterprise level Access Control at your fingertips
ICT Protege GX is one of the most secure ways to manage single or multiple locations or multiple tenanted sites that exist in a high rise building.
It is an enterprise level integrated access control, intrusion detection and building automation solution with a feature set that is easy to operate, simple to integrate, and effortless to extend.
ICT Protege GX – Faster. Smarter. Stronger.
Graphical Floor Plans with device icons to help control & manage
Drag & drop buttons to navigate between floors and different camera feeds
Display real time status of devices & objects, using event filters & alarms you can jump straight to floor plan based on alarm condition or trigger
Fully customizable status pages with intuitive graphical interface – flexible design allows you overall visibility of site or drill down feature for more detail
Status reports are real time, event reports filtered with info you need
Customizable alarm & event filters
Accessible reports – event reports, muster reports, attendance reports & user reports
Powerful recording & flexible reporting options
Photo ID
Visitor Management
Time and Attendance
Web Client
Active Directory
Muster Reports
Email on event
Voip Station License