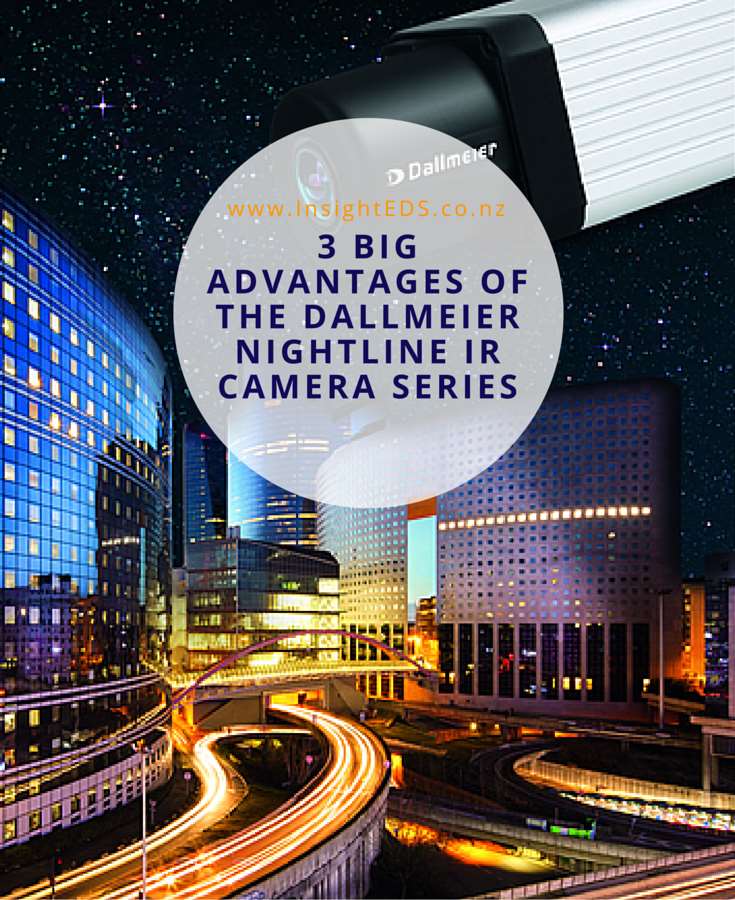 Do you need your camera to work at night?
Do you need to have clear, sharp images of people's faces and movements?
Do you need to see cars and number-plates in poorly lit areas?
Or are you just tired of not being able to see a clear image on your existing camera?
If you answered yes to any of these questions, then the new Dallmeier Nightline IR Camera Series is the answer for you. This IR camera series has been developed by Dallmeier with special attention to difficult light and environmental conditions and it sets the standard in new camera technology.
The Dallmeier Nightline IR Camera Series Has 3 Big Advantages Over Other Cameras
1) Excellent in Low Light Conditions: Provides recordings with excellent contrast, brilliant clarity as well as highest detail resolution and colour fidelity, even in low light conditions.
2) Crisp Colour Images: The extremely high light sensitivity of the sensor and the sophisticated image processing ensure crisp colour images even in the dark.
3) Can See In The Dark: Cameras are now able to be ordered with the new IR hood which absorbs unwanted IR stray light thus increasing image quality in night mode.  In short your camera will now see in the dark!
Here are a few quotes from our senior security technicians and clients about the new Dallmeier Nightline IR Camera range:
"Best low light camera around"
"They are awesome"
"Really great"
"Highly recommend"
This IR camera series is a great fit for a secure facility, where you need to see who and what is moving around at night. Whether you need a box camera, dome camera or compact module camera, Dallmeier has them all covered in the new Nightline range.
Insight EDS can help you design a camera system to meet and exceed your requirements.