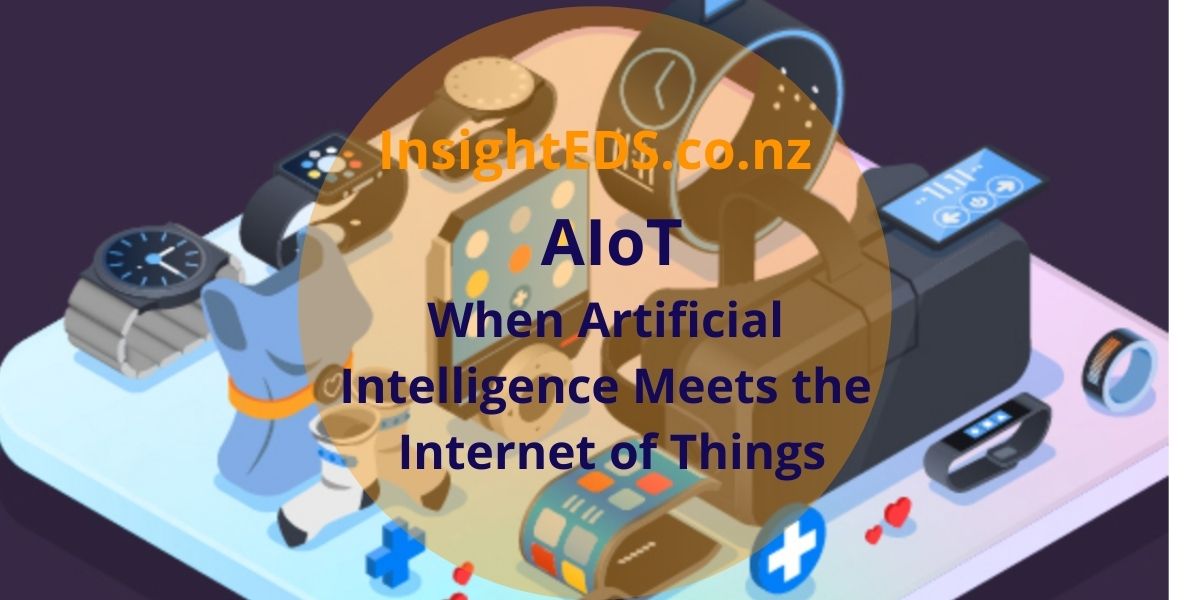 Daily Data gathered from IoT Devices is 5 qunitillion bytes (1 billion gigabytes or 5 exabytes)
The Internet of Things (IoT) is transforming the way we interact with our devices at home, at work and throughout our cities.
This network of connected devices gathers vast amounts of data about our online activities.
Together AI and IoT merge to create AIoT, a smart, connected network of devices that seamlessly connect over powerful 5G networks.
The Internet of Things (IoT) is a technology re-imagining daily life, but artificial intelligence (AI) is the real driving force behind the IoT's full potential.
AI + IOT = Superpowers of Innovation
Where is AIoT heading next?
The 4 Major AIoT Segments
Wearables – Wearable devices continuously monitor and track user preferences and habits. Applications include fitness and health trackers, heart rate monitoring, wireless headphones and AR / VR devices.
Smart Home – Smart home devices such as thermostats, coffee makers, lights and smart TVs learn a user's habits to develop automated home "support" for everyday tasks. Applications include energy efficiency, safety, entertainment, access control and personal comfort.
Smart City – Smart cities that integrate all levels of municipal services are becoming safer, more convenient places to live. Applications include open data for better urban planning, optimized energy consumption and increased public safety through smart traffic surveillance.
Smart Industry – Smart industry devices – the Industrial Internet of Things (IIoT) – use real-time data analytics and machine-to-machine sensors to optimize operations, logistics and supply chain. Data generated from these devices helps industries foresee challenges – preventing costly errors and workplace injuries.
Whether you think this is a good thing or a bad thing AIoT fusion is increasingly becoming more mainstream and will continue to push the boundaries of data processing and intelligent learning for years to come.
Insight EDS is across emerging and new Electronic Security Technologies