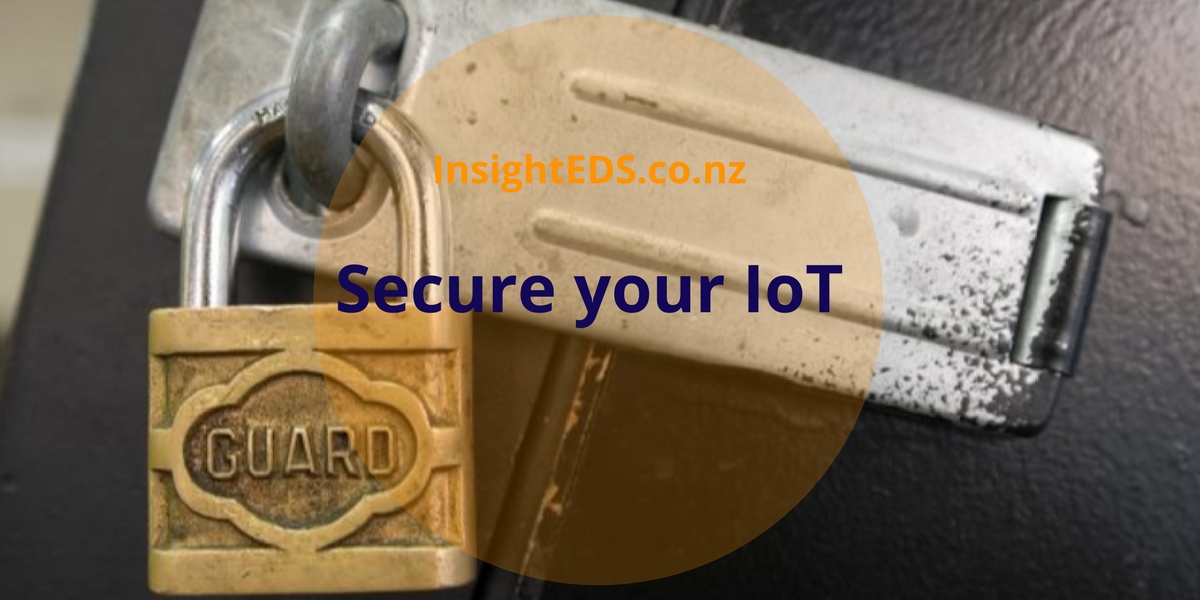 How do you secure your IoT?
Security cameras and systems, smart light bulbs, automatic blinds, gates and audio systems are just a few of the smart home devices or IoT Internet of Things we are all actively consuming.
As we discussed in our last blog an IoT is just a cool sounding word for a device that is connected to the internet.
It is basically another computer, but one where you don't have much say in what software it runs, whether it can be patched properly or even secured at all. Security wise every one of these smart devices that are connected to the internet are another way that your home can be hacked or your security compromised.
 7 Ways you can Secure your IoT
Many smart things support Wi-Fi so that you don't have to plug them into your smartphone or computer every time you want to use them. If your home Wi-Fi router allows you to create separate guest networks to keep untrusted visitors off your regular network, make a special guest network for your "things" and connect them there.
Many devices, such as video cameras, try to talk to your router to open up inbound holes so they can accept connections from outside. This makes it easier to access them from the internet, but it also exposes your devices to the rest of the world. Turn off Universal Plug and Play (UPnP) on your router, and on your IoT devices if possible.
Keep the firmware up to date on all of your IoT devices.
Choose passwords carefully and write them down if needed – complexity is important but so is uniqueness. Remember one device, one password.
Favor devices that can work without the cloud. IoT "things" that require a cloud service are often less secure.
Only network devices as much as you need to. Eliminate unnecessary internet connections when possible.
Don't take your IoT devices to work or connect them to your employer's network without permission from IT
Security is a Journey not a Destination
Insight EDS can help ensure all your Security Devices are protected