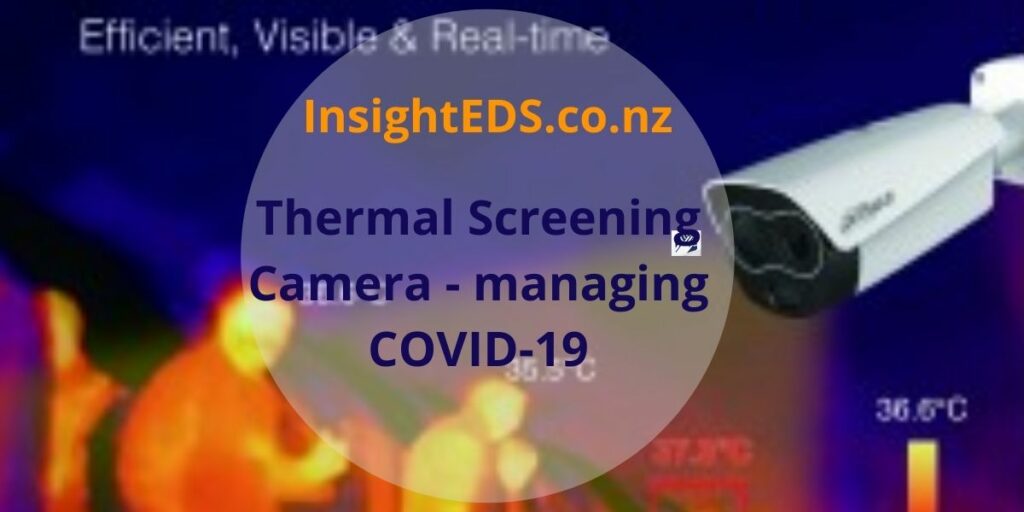 You can now measure people's temperature with Thermal Screening Cameras
Help your staff feel safe as we start to venture back out into the world and our offices in the new normal. We now have a thermal screening camera system available for install. The camera has a built in temperature measurement system that works with facial identification to identify any differences in temperature. This gives you the ability for early detection to help reduce the spread of infection.
It can be a stand alone camera system or be part of an existing access control system.
The camera system is recommended for high traffic areas as any spikes in temperature will trigger an alarm or notification. It is also a great system to have at the entry-points of buildings as it can be integrated with people counting and traffic flow solutions. As we move through the Alert Level System this solution combined with contact tracing is an ideal way of ensuring a safe working environment and the well-being of your staff.
Facial Recognition
Human Body Temperature Measurement
Real time detection and screen display
High Temperature alarm and voice reminder
Stand alone solution
Card solution on access control
Face Picture can be attached to card number
Check out more product info for Thermal Screening Solution on link below – now available from Insight EDS
Our security solutions can help you manage the safety and well being of your staff