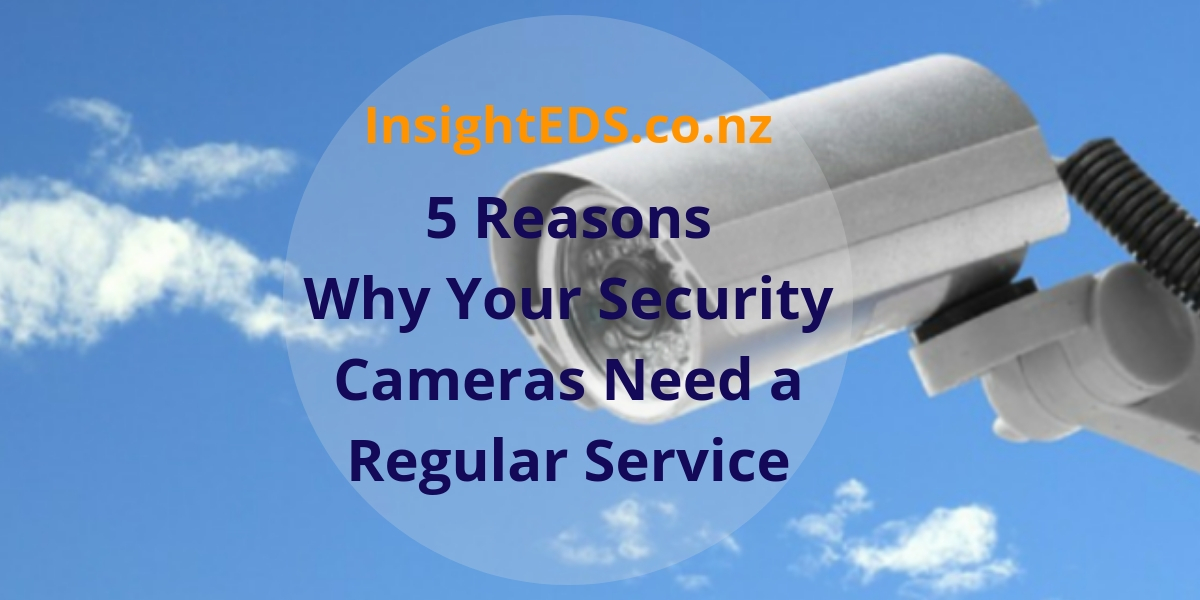 You need to know that your Security Camera System is doing the job that you installed it for and you can get the footage if needed.
Check out the 5 Reasons Why A Regular Security Camera Service Is Necessary:
1 – Dirty Security Cameras
Dirt or dust on a lens can cause the camera's auto focus function to focus on the lens itself, which of course then blurs the image. You don't realise the amount of dust that builds up on your security cameras until you want to retrieve some footage and discover that your lenses are smeary which makes the footage blurry.
For cameras that are outside or in factories and workshops it is amazing the amount of environmental dust that attaches itself to the lens. In these environments we would recommend your cameras are cleaned quarterly if not 6-weekly.
For retail surveillance cameras and CCTV systems in apartment buildings and office blocks, the recommendation would be 6-monthly, although it does all depend on the environment the cameras are located in.
2 – Adjusting Focus
It is not only the cleanliness of your lenses that can be an issue but also the focus / clarity of image.  Security cameras do require refocusing / adjusting over time.
3 – Trim Landscaping
With outdoor camera locations it is important that each camera has a clear view. Bushes, trees and other landscaping near cameras need to be neat and trimmed, to prevent camera obstruction.
4 – Cable Connections 
It is important to check all cable connections including those connected to your security cameras, DVR and monitor to ensure that all of your cables are securely connected and receiving power.
5 – Camera Housing
Are your security camera enclosures still weatherproof? It is important to check for water, condensation and dirt, in order to confirm that the camera enclosures are still protecting your security cameras from the elements.
We recommend a Security Camera Service 6-weekly to 6-monthly to protect your investment and ensure that you're getting the best performance out of your security system
Insight EDS has specialist servicing and cleaning equipment. Let us do it so you don't have to!