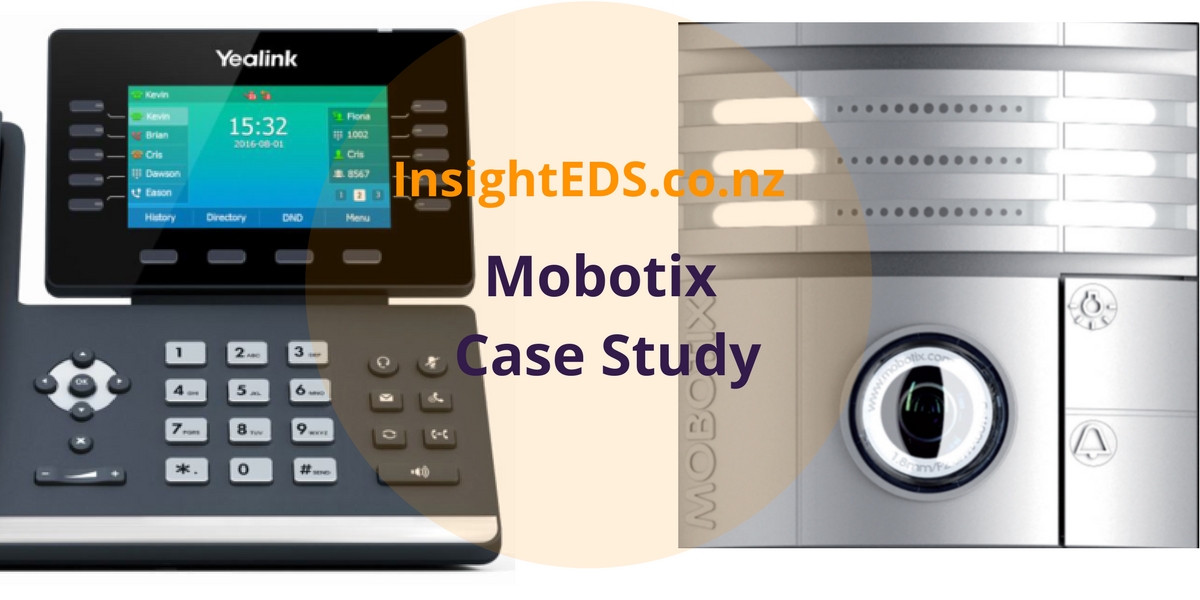 Integrated Camera Door System & Intercom
Insight EDS recently completed a Mobotix installation. It is an integrated camera door station & intercom.
We also installed an IP phone system using our partners 2Talk,so when someone presses the doorbell, the camera starts recording & client can see who is there on their monitor phone as well as on the Mobotix display unit.
We also installed a NAS drive. So not only can the client see real time recording they can also go back and search previous footage if anything untoward has happened, or they just need to check anything like courier deliveries.
We also installed WIfi which makes it all work smoothly and do exactly what the client wants.
The integrated system gives them total peace of mind & security
They are stoked – their phone bill has halved. They used to pay for 3 phone lines & internet but now they can have 5 concurrent calls on the one IP line.
Most important of all is that now they have full visibility of who is at the gate. And you can't hide from the hemispherical lens on the Mobotix camera. A very cool solution.
Insight EDS can help customize an integrated solution that works for your business