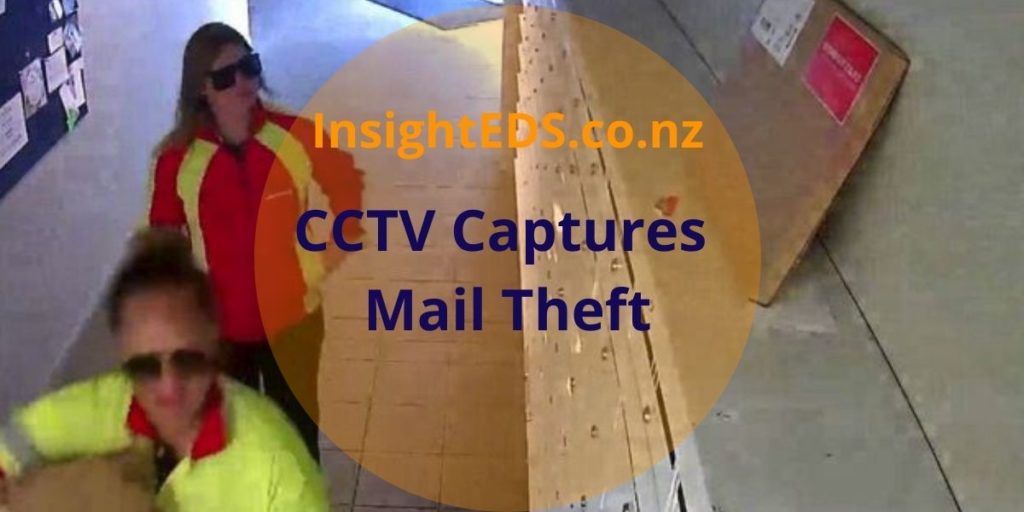 CCTV Footage captures two women in stolen NZ Post uniforms stealing mail
CCTV Footage has emerged appearing to show two women stealing mail from an Auckland apartment building.
The irony is that they are wearing New Zealand Post uniforms.
NZ Post has confirmed the uniforms were stolen during a break-in at one of their depots in East Auckland. Three days prior to the CCTV Footage showing the theft of mail.
Police are investigating.
Check out the footage here on Stuff article
A CCTV Security System that is regularly serviced gives you peace of mind that clarity of images are able to be used for identification purposes.