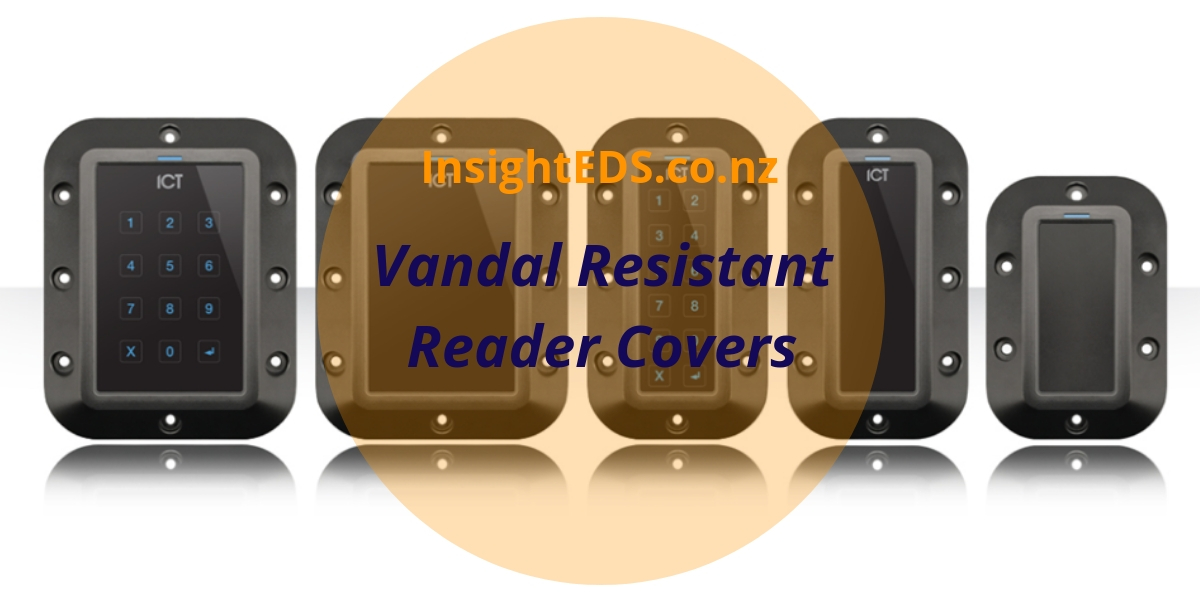 Has your reader ever been ripped off the wall?
There is nothing more frustrating then the constant vandalism and cost of having to replace readers.
We have vandal resistant covers to go over your existing readers. They will give you the confidence that your access control readers will stay where they need to be, and be safe from vandals.
Do you have access control readers in the following places?
Car-parking buildings
Corridors
Building foyers
stairwells
Tough environments demand a tough solution
Protect your Access Control Readers
These vandal resistant reader covers have been designed to withstand some of the harshest settings. They are ideal for locations where a card reader may be exposed to damage.
They are highly resistant to impact, such as a swing from a hammer or a baseball bat. The robust construction provides greater durability and protection against vandalism and malicious damage.
Insight EDS are experienced access control installers and can customize a security solution for your needs and budget