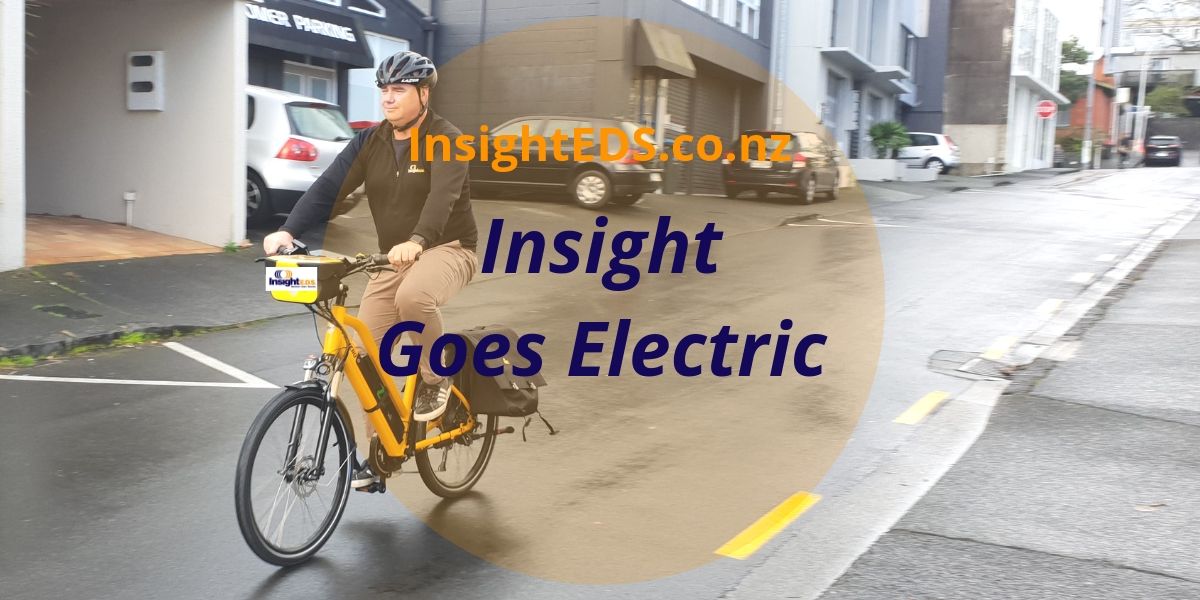 Insight EDS's first electric bike is now on the streets of Auckland
Auckland traffic is painful and can make you want to pull your hair out. To get around this problem Insight has decided to go electric. We have rolled out our first electric bike. Russ and the technicians use it if they need to pop down Queen St or anywhere in Auckland Central.
It has proven to be a huge time saver as no need to find parking, just pull up and lock up. It even has lockable bags that can carry the technicians' tools.
Cycling – Good for your health, time management and the environment