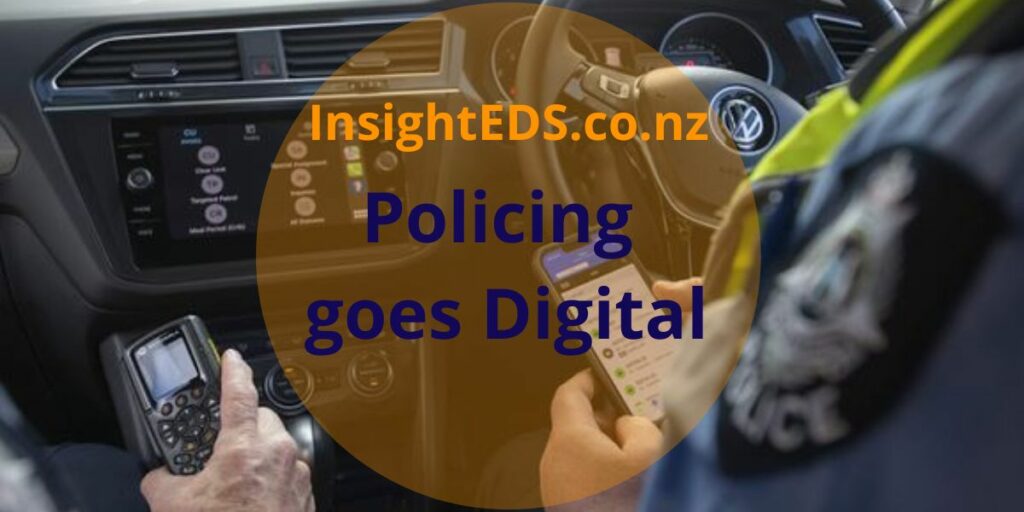 Ozzie Police go Digital with Apple's CarPlay app in a World First for Operational Policing
WA Police are using Digital Technology to help them police more efficiently. They are rolling out Apple's CarPlay app to access police data, manage operational workflow from their cars and use voice commands to manage their response to incidents.
The Government says the technology will enable police to respond to emergencies more quickly. As well as arming them with better knowledge of unfolding incidents.
The initiative extends the WA Police's Digital Policing Program app OneForce Core. This app allows officers to conduct a range of policing activities out in the field.
The OneForce Core app is being used by more than 5,000 of WA Police's front-line officers. It has assisted the agency's transition to digital traffic infringement notices. Removing the need to process up to 180,000 handwritten infringement notices every year.
Police Minister Paul Papalia says the app is a "major boost" to policing.
"(It) will ensure our police have the latest and most up to date information to rapidly respond to incidents in the community," he said.
Digital Technology helps stamp out illegal mobile phone use
WA isn't the only state integrating new technologies into everyday policing. The operators of an AI-based program used in NSW to catch motorists illegally using their phones were recognized at a global trade show in March 22.
Traffic technology provider Acusensus won the Inspiration Award at the Intertraffic trade show in the Netherlands for its Heads-Up technology. This digital technology automatically detects illegal phone use via fixed or roadside smart cameras.
The NSW government launched the program in 2019 to catch and prosecute drivers for illegal mobile phone use via a combination of autonomous high-res photography and IA.
NSW data shows a 22 per cent drop in fatalities since the program began. This is the equivalent of saving 93 lives based on past road trends.
Infringements have also fallen, from 1 in 82 drivers during the program's initial rollout in 2019 to approximately 1 in 478 to the end of October 2021.
Once Ozzie has the digital technology all integrated and working it won't be long until the technology rolls over to our side of the ditch.
check out earlier blog – ANPR Cameras & Analytics Key to Solving Crime
Insight EDS keeps you up to date with the latest security news and technology